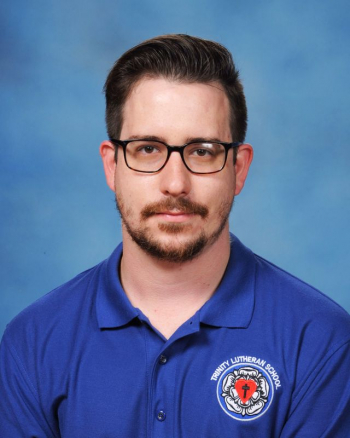 Hello I am Mr.Chad Fritsche!
Welcome to my 7th & 8th grade classroom web page.
Here you can find my weekly newsletters, and more information that is vital to our classroom.
I am the 7th & 8th Grade home room teacher in addition to the math teacher for all the upper grades 6th-12th grade here at Trinity Lutheran School! Thank you for allowing me to partner with you in the education of your children. I look forward to a great year!
Our 7th and 8th grade Chapel Schedule is:
Scripture: (Sep. 22, Dec. 1, Feb. 26, April 13)
Singing: (Sept. 8, Oct. 27, Jan. 5, Feb. 23, April 20)